If "our story" was a movie, it'd be less of a romcom, and more of a comedy of errors. Here's how it went down…
The year was 2018. Leah had just returned from a wholesome family vacation to Palm Springs, while Brennan had just returned from a (slightly-less) wholesome boy's trip to Vegas (you know what they say: there's no better time to meet "the one" than in the midst of fighting off a 3-day hangover).
A group of mutual friends had arranged a night out and both B & L were planning to attend, but there was a caveat. Brennan was being set up to meet someone… and that someone wasn't Leah.
The night started off great. Drinks were flowing, conversations were lively, and Brennan was breaking the one and only rule about Vegas. You know, "What happens in Vegas, stays in Vegas". As B shared embarrassing stories and the ridiculous antics he'd gotten into, he lost the attention of the girl he was being set up with, however, Leah took notice. She thought Brennan was hilarious and his energy was infectious.
The night ended and both went their separate ways, but both B & L knew there was a connection. It wasn't long before Brennan reached out with a grand gesture…He sent Leah a DM on Instagram. It said…nothing. Literally no words. Brennan went with a real minimalist approach. He sent a waving hand emoji.
Romantic? Not quite. Efficient? Sure, we'll give him that.
That one emoji led to a lengthy conversation and they decided to go on their first official date. After that first date, the pair became virtually inseparable and quickly grew to know and love each other. They found out they had a lot in common; a shared love of snacks, listening to the same songs on repeat, and spending quality time with friends and family.
They also found out they had different views on some things, like peanut butter (B: loves it, can't get enough; L: very much allergic), their favourite hockey teams (B: Maple Leafs; L: Flames), and whether or not wearing socks and slides is a fashion faux-pas or a fashion hell yeah (B: "hell yeah"; L: "faux pas").
Time passed, and they came to agree on all the important things. What kind of home they wanted to create together, what they envisioned for their futures, and what kind of compromises and sacrifices they'd be willing to endure to make it all happen.
So where do things stand now?
Leah has joined the dark side; she now proudly sports her very own socks and slides.
Brennan eats peanut butter slightly less often and now he even remembers to brush his teeth before kissing his anaphylactic fiancé (sometimes).
Both parties remain devout to their respective hockey teams of choice. Foundational values like these simply cannot be changed, even in the name of love.
Oh, and the most important thing? They're getting married!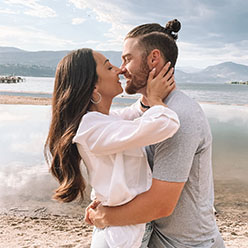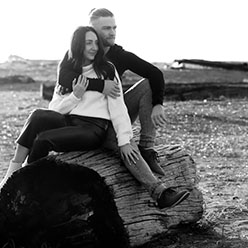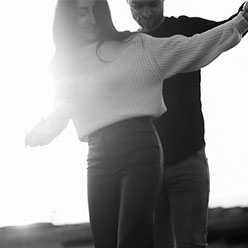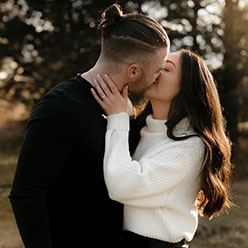 Welcome to Hotel Eldorado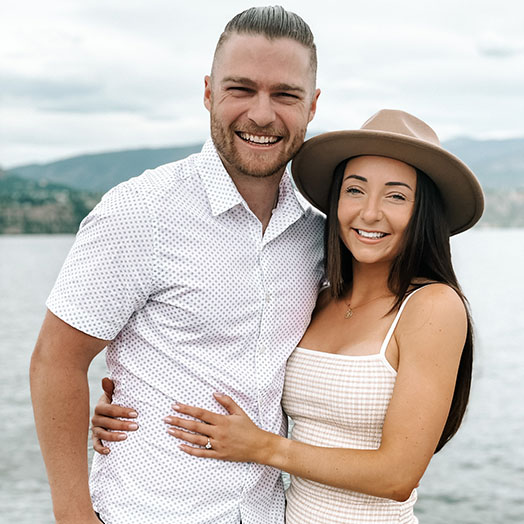 Enjoy 15% when booking under "The Reidy Wedding"
Enjoy 15% when booking under "The Reidy Wedding"
Room Blockings available under "The Reidy Wedding"
Room Blockings available under "The Reidy Wedding"
Room Blockings available under "The Reidy Wedding"
Mt. Boucherie Estate Winery
Frind
Crown & Thieves
Mission Hill
Kitsch
Cedar Creek
Rustic Reel
Red Bird
Bad Tattoo
Vice & Virtue
Knox Mountain
Pincushion
Spion Kop
Myra Canyon Trestles
Gallagher's Canyon Golf & Country Club
Predator Ridge
Harvest Golf Club
Quail Ridge Golf Club
RauDZ Regional Kitchen
Modest Butcher
Home Block
Skinny Dukes
Salt & Brick
Waterfront Wines
Gyro Beach
City Park
Downtown Marina Boat Rentals
Eldorado Marina Boat Rentals
We are extremely fortunate to have love, laughter, and a home full of furniture. If you wish to celebrate with a gift, we are asking for a monetary contribution toward our honeymoon and continuing to build our future.